Drive with Confidence: The Ultimate Used Car Warranty
Posted Sunday, Sep 17, 2023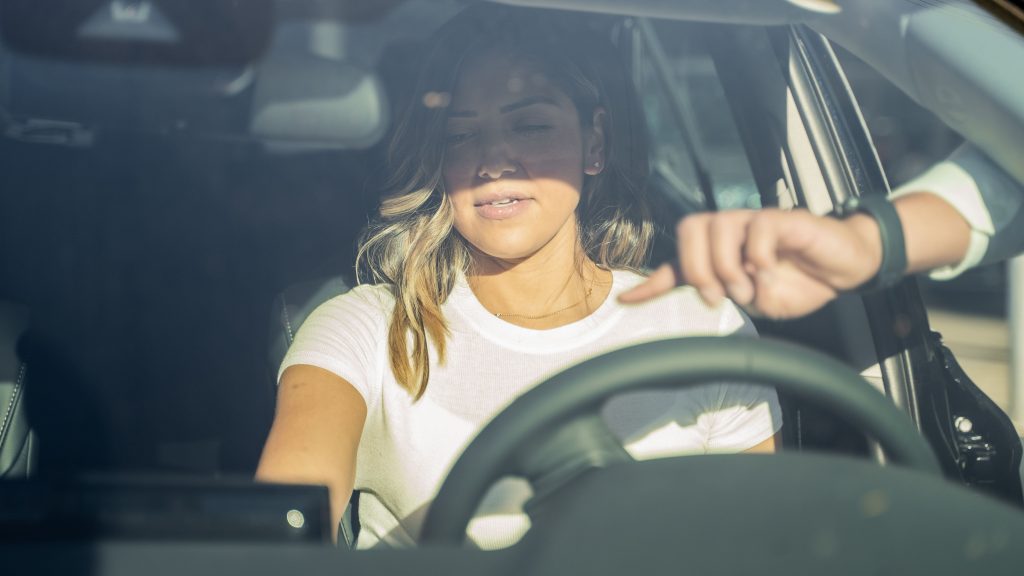 ​​
​​Purchasing a used car can be both an exciting and daunting experience. While the initial cost savings are a significant advantage, many buyers are apprehensive about the potential for mechanical issues down the road. At Auto World – Omaha, we understand these concerns and aim to provide a smooth and worry-free car-buying journey. ​     ​​ 
Our premier solution to these apprehensions is our robust used car warranty. Let's delve into why this warranty is a game-changer in your used car purchase. 
Comprehensive Coverage for Peace of Mind 
When you purchase a pre-owned vehicle from Auto World - Omaha, you're not just getting a car​ but​​​ also securing a comprehensive warranty package. Here's how: ​Our​​​ warranty aims to cover most major components, including the engine, transmission, and electrical systems. No more sleepless nights worrying about unexpected repairs or out-of-pocket costs; we've got you covered. 
Tailored to Meet Individual Needs 
We understand that every driver has unique needs. That's why our used car warranty doesn't follow a one-size-fits-all approach. We offer various packages so you can select the level of coverage that best matches your lifestyle and driving habits. Whether you're a daily city commuter or a frequent long-distance traveler, our versatile warranty packages have something to offer for everyone. 
Hassle-Free Claims Process 
One of the most dreaded aspects of initiating a warranty claim is the tedious paperwork and time-consuming processes often associated with it. At Auto World - Omaha, we've streamlined the entire process to make it as straightforward and hassle-free as possible. Our dedicated team is there to assist you through each step, ensuring that your claim is processed both quickly and efficiently. 
Not Just a Warranty, but a Relationship 
At Auto World – Omaha, we believe in establishing long-term relationships. Our warranty doesn't just provide temporary peace of mind; it serves as a testament to the quality and reliability of our vehicles. We stand behind every car that drives off our lot. This commitment extends beyond the initial purchase, ensuring you can count on us for the lifetime of your vehicle. 
Trusted Partnerships with Reputable Providers 
Quality assurance is a cornerstone of our dealership. We have strategically partnered with reputable, industry-leading warranty providers to ensure that you receive the best comprehensive coverage available. Our strong, long-standing affiliations within the automotive industry empower us to offer top-notch warranty options that stand head and shoulders above the rest in quality and reliability. 
The Financial Advantage 
An unexpected car repair can be a significant financial burden. With our warranty packages, you can protect yourself from such unpredictable, costly expenses. Not only do you save considerable money on potential repairs, but the resale value of your car may also substantially benefit from having a fully transferable warranty. It will benefit your wallet and also your peace of mind. 
Transparency at Every Step 
We firmly believe in keeping our valued customers fully informed. From the moment you express genuine interest in a vehicle, we diligently provide you with all the essential details you need to make an informed decision. This transparency seamlessly extends to our warranty packages, with clear terms and conditions​,​ so you know exactly what you're getting into with no surprises. 
Why Our Warranty is the Gold Standard in the Pre-Owned Car Industry 
In the realm of used vehicles, warranties often come in all shapes and sizes, sometimes leading to more confusion than clarity. A plethora of terms and conditions, clauses, and caveats can make the warranty landscape feel like a labyrinth. At Auto World - Omaha, we've cut through this complexity to establish a gold standard for pre-owned vehicle warranties. Here's why our offering stands out: 
Customer-Centric Design 
​​While most warranty packages in the market are drawn up with the interests of the provider in mind, our approach is entirely customer-centric. From the initial drafting of terms to the execution of services, each aspect is designed to prioritize your convenience and peace of mind. ​​​ 
You don't have to sift through layers of fine print to understand what you're getting; we spell it out in plain English. 
Expedited Service Commitment 
​​Waiting days for an appointment or approval is now an inconvenience of the distant past. We fully understand that your precious time is valuable. That's why we have a dedicated, efficient team to expedite service requests and approvals. ​​​ 
A robust network of certified technicians and state-of-the-art service centers ensures ​​your vehicle is back on the road as swiftly and safely as possible. 
Long-Term Investment in Your Satisfaction 
​​Many warranties expire after a certain time or mileage threshold, leaving you vulnerable just when your vehicle may start showing signs of age. Our extended and unlimited mileage warranty options offer robust protection for the long haul. ​​​ 
We view our warranty not merely as a short-term insurance policy​​ but as a long-term investment in your complete satisfaction and enduring peace of mind. 
Dynamic Coverage Adaptability 
​​Your life circumstances and driving needs can change over time. Whether it's landing a new job, a significant change in residence, or simply adopting different driving habits, our flexible warranty packages can seamlessly adapt to your evolving, unique needs. ​​​ 
Need to adjust your coverage level? Our hassle-free modification process makes it exceptionally simple and convenient for you. 
Industry-Leading Expertise 
Finally, our experience and reputation in the industry bring an unparalleled level of expertise to our warranty offerings. We leverage years of data and insightful customer feedback to continually refine and improve our packages. As a result, we're not merely offering a standard warranty; we're providing a strong guarantee of quality based on industry-leading knowledge and expertise. 
By creating a warranty package that is customer-centric, expedient, adaptable, and backed by industry-leading expertise, we've set the gold standard in pre-owned car warranties. You're not just buying a vehicle; you're investing in a relationship that values your satisfaction above all else. 
​​Purchasing ​​​a used car is a significant investment, and it's natural to have concerns about the vehicle's reliability and longevity. Auto World – Omaha aims to dispel these worries through our comprehensive used car warranty. With a focus on customer satisfaction, we offer tailored coverage, a streamlined claims process, and lasting relationships that go beyond the point of sale. 
Ready to drive with confidence? Come visit us at Auto World - Omaha to discover how our exceptional used car warranty can bring you peace of mind. For more information, feel free to contact us at (402) 504-1804 or visit us in person. We look forward to helping you with your next purchase.